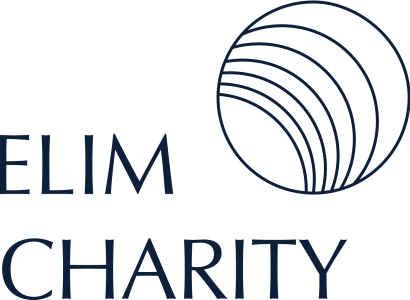 Elim Charity is the social arm of Elim Network e.V. and is committed to helping needy Jews and Arabs in Israel through humanitarian projects. 
"For I was hungry and you gave me something to eat, I was thirsty and you gave me something to drink, I was a stranger and you invited me in," (Matthew 25:35)
Developing and opening Elim Charity centers for social services in Israel.
Development of partnerships and trusting relationships with municipal authorities in all cities of Israel where Elim Network operates with social services.
Developing partnership and trusting relationships at the governmental and parliamentary levels of Israel.
Social service in Israel since 2010.

Cooperation with local Jewish and Arab communities throughout Israel.

Contact and cooperation with the municipalities of cities such as Rishen, Haifa, Hulon, Bat Yam, Ashdod, Rehovot, etc. 

Contact and cooperation with the Israeli Parliament and state institutions of Israel (Ministry of Jerusalem Affairs, Ministry of Tourism, Ministry of Absorption, Ministry of Education, etc.).

Outreach sites in cities such as Tel Aviv, Rishen, Hulon, Haifa, Ashdod, Bat Yam, Rehovot.

Professional Elim Charity teams and dozens of volunteers throughout Israel.
Social projects and support for new immigrants in Israel (such as refugees). This includes free tours in Israel, food packages, cultural events, food cards, etc.
Social projects and events for Jewish and Arab children (vacation gifts, free school materials, organizing events, etc.).
Social work for single mothers in Ashdod. Social work with Holocaust survivors in Rishen, Hulon, Haifa, Ber Sheva, Bat Yam, Rehovot, Tel Aviv (door-to-door meetings, distribution of food parcels, food cards, events, prayers, etc.).
Organization of cultural events for Arabs and Jews in the different cities.
Emergency social assistance and counseling work with victims of military aggression and terrorist attacks among the Jewish and Arab populations.
Organization of educational events, conferences and seminars.
Expanding the scope of social assistance and increasing the administrative and human resources of our charity due to the growing number of Arabs and Jews in need of assistance.

Preparation and implementation of new cultural events among Arabs and Jews in Israel.

Preparing and conducting leadership, youth, children and other events based on our work.
In cooperation with the city of Ashdod, the opening of a kindergarten and a school.

Medical aid for poor children in need of urgent treatment (heart diseases) from the Gaza Strip area.
BENEFICIARY: Elim Network e.V.
ACCOUNT-NUMBER: 1 7848 11
BIC: GENODE51BH2
BANKADRESS: Spar- und Kreditbank Evangelisch-Freikirchlicher Gemeinden eG, Friedberger Str. 101, 61350 Bad Homburg v. d. Höhe, Germany
ADRESS BENEFICIARY: Elim Network e.V. attn. Johannes Justus, Lehrter Str. 16, 30559 Hannover, Germany